ga tau kenapa, world cup kali ini kok feelnya kurang berasa yah? ga kayak tahun 2002 sama 2006 yang gue sampai beli majalah khusus world cup cuma buat lihat pemain Italia sama Brazil. huhauauha. sekarang aja, buat nonton world cup gue males. apa karna lagi ujian ya makanya kurang meriah?
world cup yang diadain di South Africa ini kok banyak terompetnya ya? dari awal pertandingan sampai akhir ga abis-abis tuh terompet. oh namanya vuvuzela! #barutautadi
apalagi ya? heemmmm.. kayaknya world cup kali ini bukan hanya mewakili afrika selatan aja deh. tapi benua afrika. liat aja tuh team dari afrika, pada semangat semua mainnya. apa karna vuvuzela? #ahem
apapun yang terjadi, SPAIN harus menang!!!! ayo SPAIIINN!!!!!!!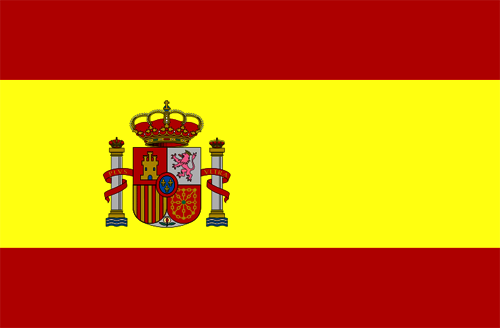 Spain's 23-man World Cup squad in full:

Goalkeepers
Iker Casillas - Real Madrid
Pepe Reina - Liverpool (ENG)
Victor Valdes - Barcelona

Defenders

Sergio Ramos - Real Madrid
Alvaro Arbeloa - Real Madrid
Carles Puyol - Barcelona
Gerard Pique - Barcelona
Raul Albiol - Real Madrid
Carlos Marchena- Valencia
Joan Capdevila - Villarreal

Midfielders

Jesus Navas - Sevilla
Xabi Alonso - Real Madrid
Xavi - Barcelona
Javi Martinez - Athletic Bilbao
Cesc Fabregas - Arsenal (ENG)
Sergio Busquets - Barcelona
Andres Iniesta - Barcelona

Forwards

David Silva - Valencia
David Villa - Barcelona
Fernando Torres - Liverpool (ENG)
Pedro Rodriguez - Barcelona
Fernando Llorente - Athletic Bilbao
Juan Mata - Valencia



The seven players who were cut from the provisional 30 were goalkeepers Diego Lopez (Villarreal), David De Gea (Atletico Madrid), defender Cesar Azpilicueta (Osasuna); midfielders Marcos Senna (Villarreal) and Santi Cazorla (Villarreal); and forwards Dani Guiza (Fenerbahce) and Alvaro Negredo (Sevilla).